The film fo­cuses on one spe­cif­ic fa­cet of Her­bert von Ka­ra­jan's artist­ic work: he was the first con­duct­or who was ob­sessed with the film­ing of his mu­sic­al per­form­ances in or­der to pre­serve a cul­tur­al her­it­age. Also as a film and tv dir­ect­or, he was an aes­thete, a per­fec­tion­ist, and a true pi­on­eer. He once said: "Ac­tu­ally, I should have been born in a later era." Tele­vi­sion en­gin­eer­ing was still in the fledgling stages when Ka­ra­jan star­ted. Still, his visu­al ap­proach and ri­gid rules how to film an or­ches­tra and so­loists - and of course how to present him­self as a con­duct­or – till today have an im­pact on every­body who pro­duces re­cord­ings of con­certs and op­era for the screen. No won­der that Ka­ra­jan's high pre­ten­sions de­man­ded a great deal of his en­tire film crew, and due to strong char­ac­ters on both sides of the cre­at­ive fence, once in a while sim­mer­ing ten­sions came to head. Her­bert von Ka­ra­jan's im­me­di­ate co-op­er­at­ors , like his chief cam­era man Ernst Wild, the ed­it­or Gela Mar­ina Runne, the dir­ect­or Hugo Niebel­ing, and vari­ous TV and re­cord pro­du­cers like Hor­ant Hohlfeld, Günther Breest and Norio Ohga talk about their ex­per­i­ences with the Maes­tro.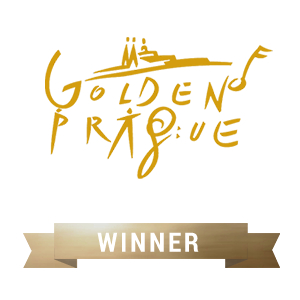 Czech Crystal
2008 Golden Prague Festival
Category: Documentary programmes dedicated to music and dance
The jury jus­ti­fied their de­cision as fol­lows:
"The makers of the doc­u­ment­ary about the re­la­tion of con­duct­or Her­bert von Ka­ra­jan to the film and tele­vi­sion have man­aged to ex­press the prin­cip­al themes and is­sues re­gard­ing the re­la­tion­ship between clas­sic­al mu­sic and tele­vi­sion. At the same time the film provides valu­able his­tor­ic­al and nos­tal­gic in­sight in­to the era when money was not the de­cis­ive lim­it for shoot­ing the out­stand­ing per­formers of their time."